DEATH AND LEGACY (SPA)

Territory: Finland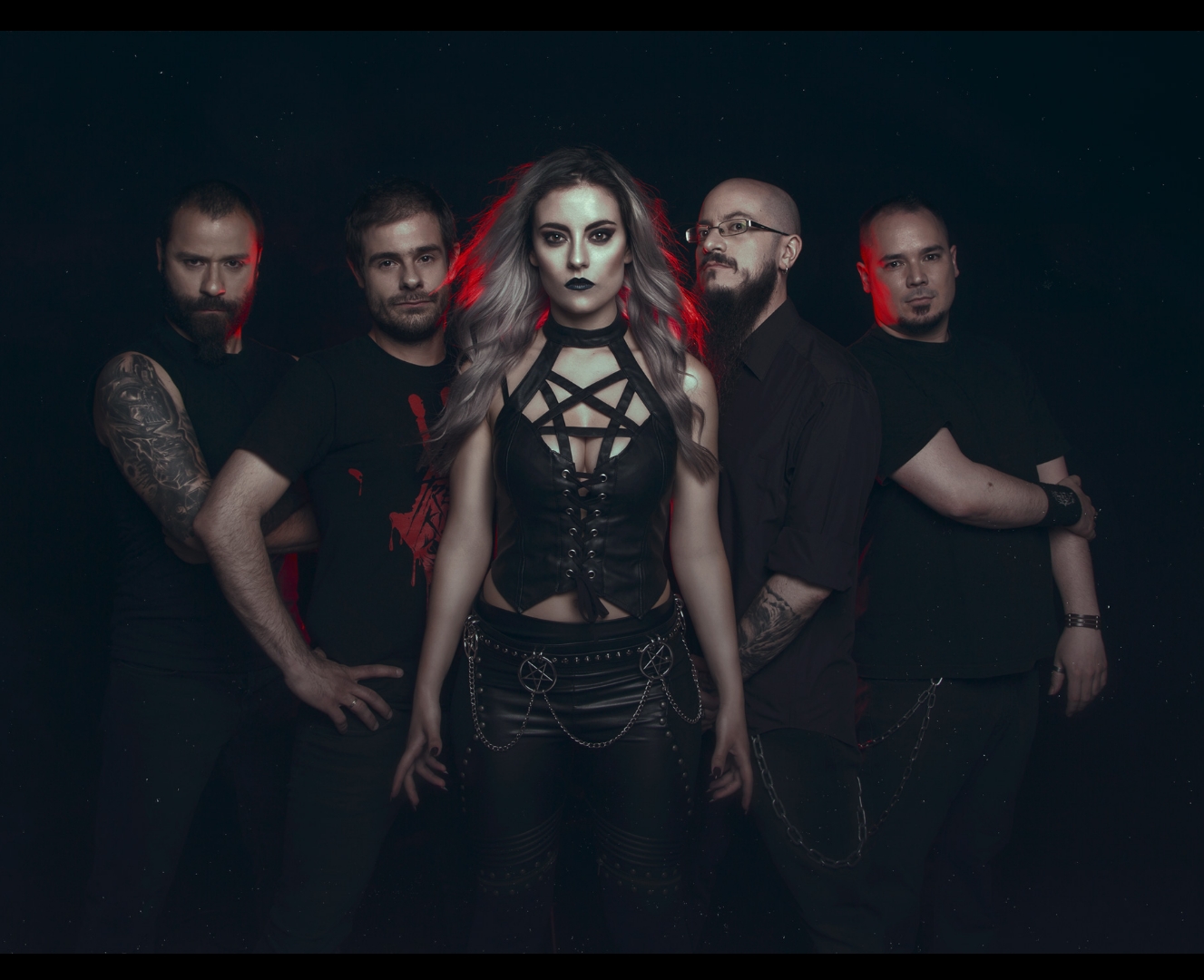 DEATH METAL

Death & Legacy is a melodic metal group that emerged in Zamora, Spain back in 2013 as a response to the common musical interests of five friends (Carlos - drums, Jesus and Jose - guitars, Hugo - bass and Ely - vocals). With musical influences that go through Arch Enemy and Trivium to Metallica and S.A. the band deliver a heavy sound that also combine more melodic elements spiced up with strong female vocals and male growls.
The band has released 3 full-length albums so far, first of which ( ? Burning Death? ) was released in 2014.
On their "Burning Tour" they have shared the stage with great bands such as Angelus Apatrida, Soziedad Alkoholika, Noctem, Dark Moor, Avulsed, Awakening Sun, etc ...
The second album, ?Silence?, was released on October 3, 2016, with the incorporation of Manu Acilu on guitar to replace Jose.
It was mastered by renowned and prestigious European metal music guru Mika Jussila at the famed Finnvox Studios in Helsinki, Finland. The video clip for the single preview, "What never will be" was directed and produced by Krea Films Producciones.
It was presented live on an extensive national and international tour, as a guest band of the Canadian band, The Agonist.
With their new formation, after the incorporation of Hynphernia to the voice, in 2020 they released their third and most ambitious album, "INF3RNO". This album represents an introspective into the most extreme sounds of the band, both in the instrumentation and in the vocal lines, where Hynphernia demonstrates all the potential and talent that she has; but without forgetting in any case, the most melodic lines that their songs have developed to date.
The production and recording took place in the V3 studios in Madrid and in Finland (FINNVOX Studios) and was carried out by one of the most important tandems in metal world, Mikko Karmila in production and mixing and Mika Jussila in mastering . This couple is behind many discographies as iconic as those of Nightwish, Children Of Bodom, Stratovarius, HIM, etc ..
The whole theme revolves around Hell, about the different conceptions of it, and this is reflected in an extensive artwork that will carry, in an exclusive edition, visions of Dante's 9 circles of Hell.

WEBSITES

deathandlegacy.com

www.facebook.com/deathandlegacy

www.instagram.com/death_and_legacy


---
BOOKING (FINLAND):
Toni Cano
+358 40 50 84 724
toni@visigothagency.com

UPCOMING EVENTS
PAST EVENTS